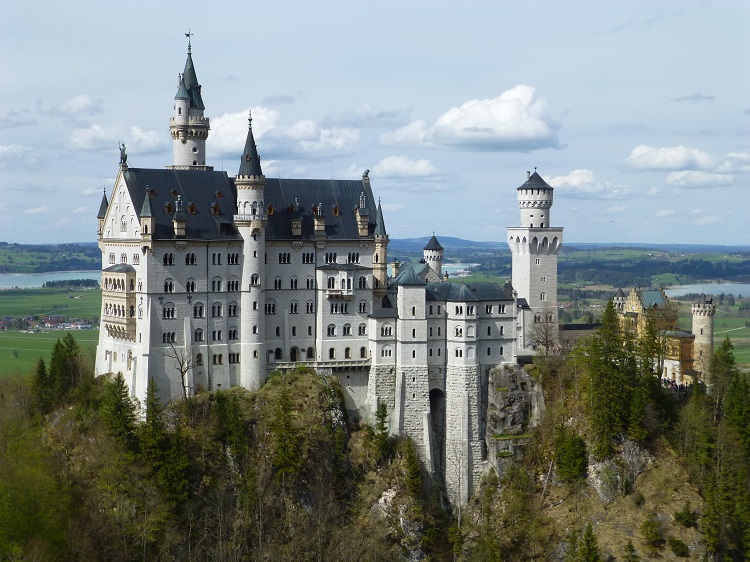 Bavarian Castles: Step into a fairytale
Experience the variety of Bavarian Castles and dive into the past.
Numerous Bavarian Castles are known worldwide. The fairy-tale king Ludwig II alone built several impressive, fantastic and dreamy castles in Bavaria.
You can walk in the footsteps of kings, let yourself be carried away into different eras and admire truly royal splendor.
Here you will find tours and activities that take you the most beautiful Bavarian Castles.
Neuschwanstein Castle Day Trip from Munich
Explore the fairytale Neuschwanstein Castle and the enchanting old-world town of Füssen, framed by one of the most breathtaking natural settings in the world. Take a 2-hour train/coach ride through majestic Bavarian landscapes.
Linderhof Palace Tour from Munich
Visit Linderhof Palace, the smallest of the 3 palaces built for King Ludwig II. Explore the rococo architecture, and the exquisite grounds, including the Moorish Kiosk, and Moroccan House. Stop at historic Oberammergau, famous for its Passion Play.
Day-Trip to the Royal Palace of Herrenchiemsee
Travel from from Munich to the Chiemsee: the largest Bavarian lake, and take a boat ride to the fine sights at the island of Herreninsel. See where the Bavarian dukes and duchesses played and relaxed, then tour an Augustian Monastery.
Romantic Road and Rothenburg from Munich
Experience the unforgettable beauty of Swabia's Nördlinger Ries. Visit Harburg Castle, an amazingly-preserved medieval castle never damaged by war. Wander through the streets of Rothenburg, a beautifully restored medieval town.
Nuremberg: 2-Hour Private Tour through Historical Old Town
Experience a 2-hour tour through the romantic old town of Nuremberg and take a look at Albrecht Dürer's House. See Nuremberg Castle and the beautiful fountain as you listen to information about the second largest city in Bavaria.